Widen the Circle
At Remedy we believe circles are better than rows. As a matter of fact, the wider the circle the better. Why? Because God did not intend for us to live life alone or with just our immediate family members. We need one another! Strong relationships are vital to our emotional and spiritual health. When we gather in groups our desire is to build a strong community of friends with whom we can laugh with, provide care for, and challenge one another to grow in our faith.
Find A Group & Sign Up Here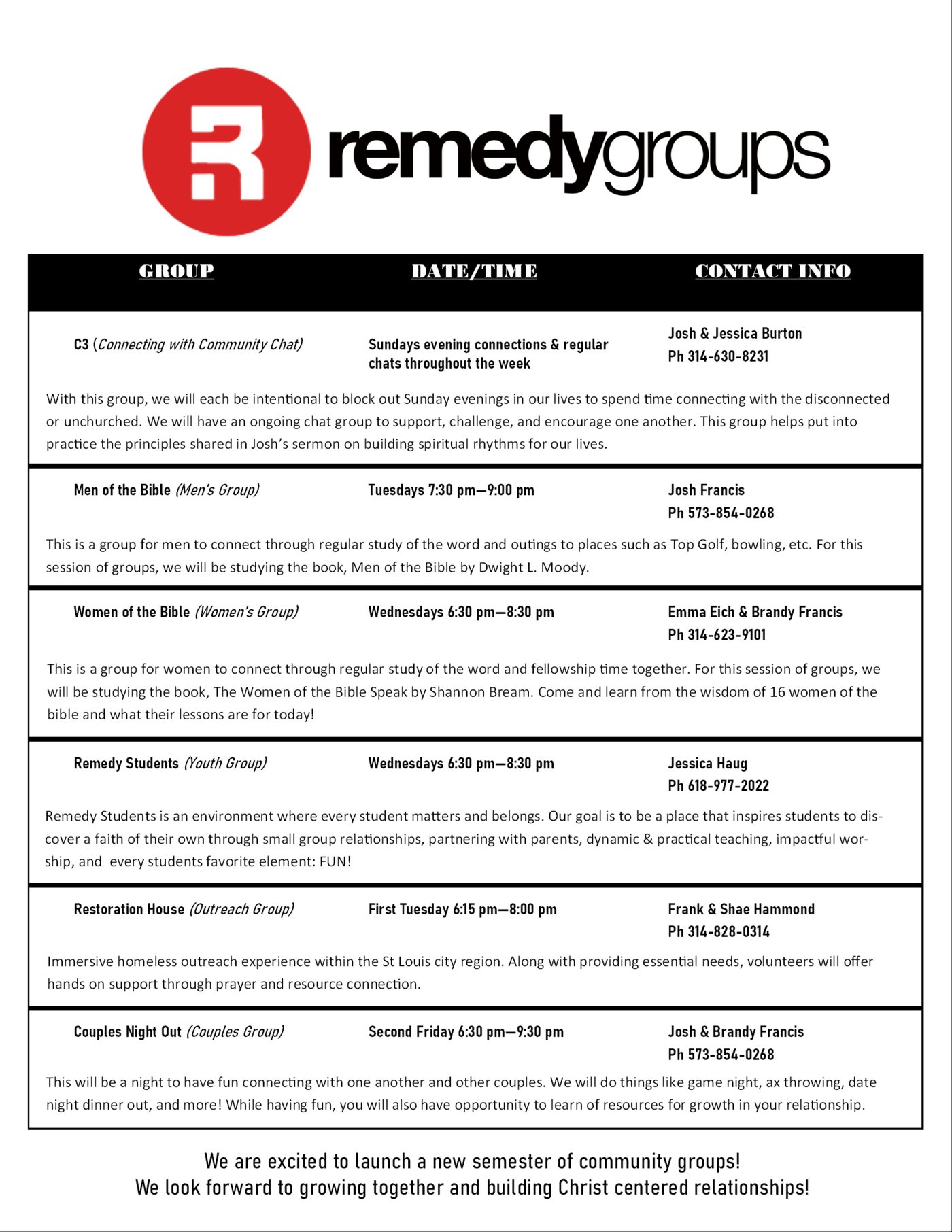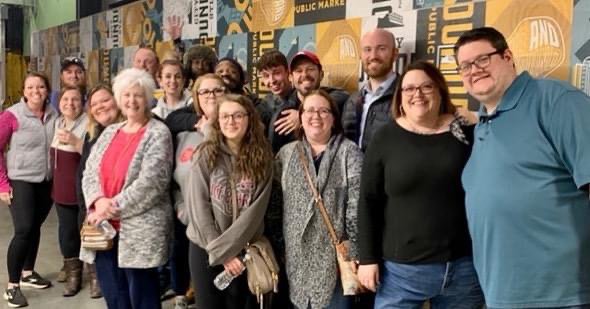 No Hassle Guarantee
We don't require you to be a member or give any money to join a group. It's FREE! Our groups are open and we even understand if you want to switch groups at some point or even step away from groups for a short time. There is no contract you have to sign! You may even want to do a little "test drive" with a few different groups to see which one you like the best. That's fine. Take your time. We are in no rush. Life is a marathon, not a sprint, right? Pace yourself. We are cool with that.
What about childcare?
Some groups provide childcare while others are not able to. So check with the group leader of the group you choose to see if childcare is available.